This year, Computex attracted many companies from both sides of the Taiwan Strait. Many of the Chinese companies in attendance are based in Shenzhen, which is a key link in the world's technology hardware supply chain. Shenzhen is increasingly becoming an innovation hub and developing a dynamic startup scene. In fact, there were so many booths displaying various types of technology hardware at Computex this year that it felt much like Shenzhen's North Huaqian Road.
The Shenzhen companies that participated in Computex this year all had unique strengths, even though their booths were small. To their credit, they managed to pack many products into small display spaces. For instance, at LeMaker's booth, there was a bike displayed featuring a smart LED light on its wheel. It is possible to transfer a photo from your smartphone to the LED light on the wheel. When the transfer is complete, an illuminated version of the photo will display on the wheel.
But LeMaker is not an LED lighting manufacturer. At the company's Computex booth, there was also a humanoid robot on display. Using a remote control, users can command the robot to perform different dance moves, eventually having it complete a full dance.
After reading about LeMaker's dancing robot, you may think the company is a dedicated robot manufacturer, but it is not.
In fact, LeMaker also manufactures wearable devices, such as smart glasses that take readings of a user's fatigue level when driving. The glasses then alert the user to how tired he or she is with an alarm. LeMaker also displayed an NFC smart ring at Computex that takes readings of a person's brain waves. The smart ring can be used in gaming.
LeMaker is not a dedicated wearable device maker either. In fact, the company produces a wide array of products. In addition to the products mentioned in the preceding paragraphs, Lemaker also makes mini thermometers, temperature-controlled water bottles, fitness bikes, speakers that can be charged with a mobile phone and more. The number of products they make is truly staggering.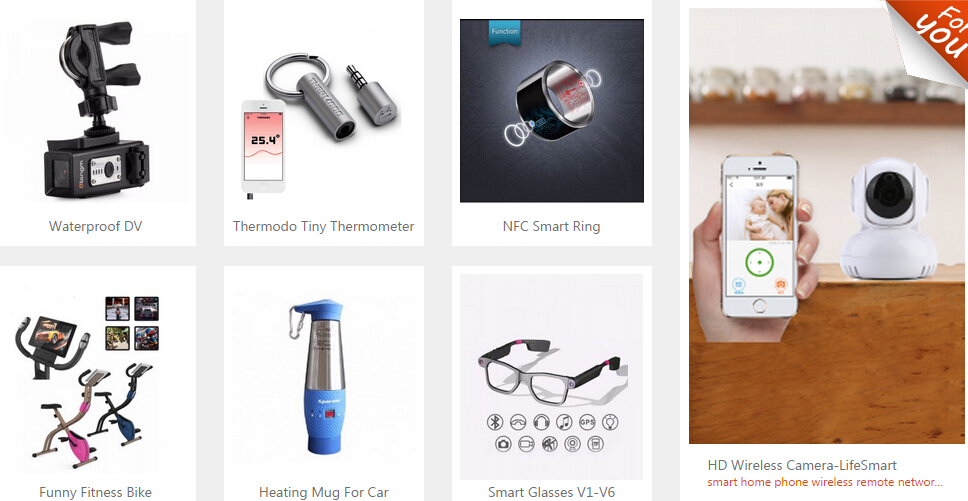 Founded in 2013, LeMaker was established in Entrepreneurs Academy, an incubator under the authority of the Chinese Academy of Sciences. LeMaker is known for building the Banana Pi hardware platform, which helps hardware entrepreneurs produce 2,000 different kinds of products.
In October 2014, they launched Banana Pro, an open-source motherboard that is part of the Internet of Things ecosystem. Banana Pro has a wide selection of home applications including building a low-cost computer, servers (for multimedia, Minecraft or other home servers), video game emulators, home security cameras and more.
LeMaker also helps entrepreneurs find local producers and assists them with marketing. With the help of LeMaker, Shenzhen-based entrepreneurs are able to get their products to market faster. Many of these products were on display at this year's Computex Taipei show. Some of them have already been launched, while others will hit the market soon. More products will be launched at the upcoming Banana Pi Forum.