The Dow Jones Industrial Average yesterday said consumer electronics giant Apple will be holding its product launch event on 12th of September, as the Wall Street Journal carried in its report. Products to be unveiled are said to be the iPhone 8, the 10th anniversary edition exciting the public for long, the iPhone 7s, the iPhone 7s Plus, a new Apple TV box supporting 4K super high definition visual content, and an updated Apple Watch. Along with those products, the supply chains and technologies behind them have also been gradually revealed by various sources, even though Apple itself is very tight-lipped about it.
OLED Display- A Phenomenal New Look
One of the most mesmerizing selling points of the coming 5.8-inch iPhone 8 is its revolutionary OLED full-screen appearance. Manufactured thinner and weighted lighter, OLED display allows more room in the iPhone 8 for more installations enabling advanced capabilities. In light of its properties of high flexibility and color saturation, OLED display is expected to mark a significant shift of smartphone screen in the market.
The major supplier would still be Samsung Display, of which the product quality is considered rather eligible. Yet, LG Display might start shipping its OLED production to Apple in the future as well, which was covered before in July. Apple never gave up on diversifying its sources of supply to resolve the risk of relying on a sole supplier and attempt to earn lower prices, and LGD allegedly tentatively agreed on Apple's investment plan with an estimated funding of USD 1.75-2.62 billion. Apple is reportedly going to deploy OLED displays to all its new phones by 2019 and that would certainly require an amount more than the supply of a single OLED maker, regardless of the availability of OLED manufacturing equipment.
iPhone 7s Plus and iPhone 8 Will Adopt Dual Camera Modules
Both the iPhone 7s Plus and the iPhone 8 will sport a dual camera module, in which one has a wide-angle lens and the other a long-focus lens. The combination is allegedly able to enable powerful optical zoom. In terms of the iPhone 7s Plus' dual camera module, the wide-angle camera is equipped with an optical image stabilizer (OIS), while the long-focus one has a voice coil motor. However, it would be less likely for the iPhone 8 to have an OIS, considering the production cost, model size, and difficulties to redesign the wide-angle lens to fit the model.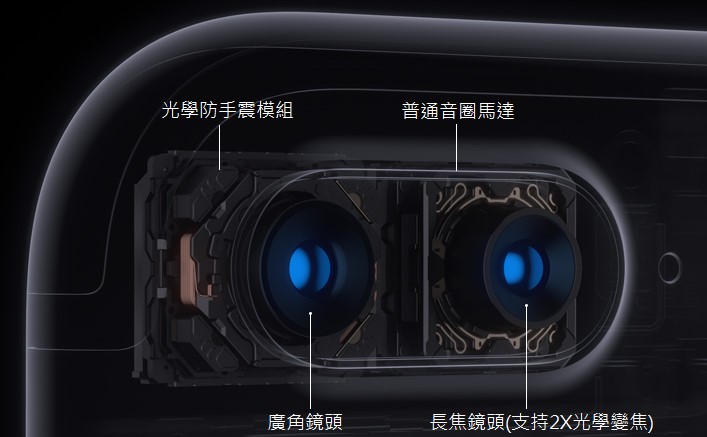 The dual camera module with a wide-angle lens (left) and a long focus lens (right) (Image: TrendForce)

 (Source: TrendForce)
3D Sensing & Augmented Reality (AR)
Speaking of Apple's progress in 3D sensing development, KGI Securities' analyst Ming-Chi Kuo lately listed out in his report companies included in the supply chain:
Based on current 3D sensing technologies, a few functions that can run on electronic devices encompass gesturing recognition, face recognition, and 3D modeling. Business Insider reported that Apple's CEO Tim Cook stated many times in public that AR will be the next big thing because of its feature to connect users with the expanded real world and valued AR as a core technology as the silicon in an iPhone. The company announced in May at its Worldwide Developers Conference a new AR platform ARKit, which LoupVentures' Gene Muster commented as one of Apple's big events the public shouldn't miss, according to CNBC. In that regard, it should not be too shocking that the iPhone 8 will be equipped with components provided by companies above to realize 3D sensing capabilities.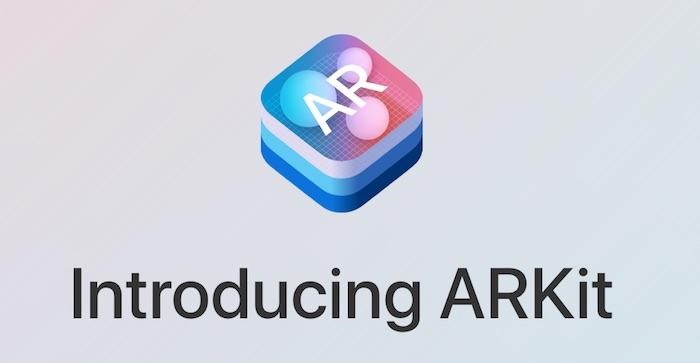 (Image: Apple)
According to the global market research company TrendForce, the 3D sensor with PrimeSense's Light Coding patented technology is very likely to be installed at the front of the iPhone 8 for quick face recognition. It would also be able to support simple AR technology, which adds more fidelity to UBS's note stating Apple will leverage the iPhone's AR capabilities to develop an AR glasses that can connect back to the phone.
The use of the dual camera module and 3D sensing technologies represents Apple's determination to march into the AR market. It has been developing patented AR technologies and procured several AR firms including LinX (imaging technology) and Faceshift (real-time motion capture technology).
Article by: Eva Huang, LEDinside
original link:
http://www.ledinside.com/news/2017/8/the_major_technologies_we_know_in_iphone_8