AIXTRON SE, a worldwide provider of deposition equipment to the semiconductor industry, received a multiple MOCVD system order from IQE plc, the British supplier of advanced wafer products and wafer services to the semiconductor industry. The AIX 2800G4-TM automated Planetary reactors® expected to be deployed for the growth of gallium arsenide-based (GaAs) epi-wafers on 6-inch substrates for the production of VCSEL (vertical-cavity surface-emitting laser) for a range of photonic applications.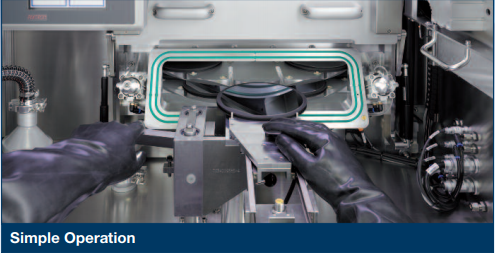 (Images: AIXTRON)
Dr. Howard Williams, Chief Operating Officer at IQE, says: "We chose the AIX 2800G4-TM for our capacity expansion due to the excellent results we have already achieved with this platform in the past. As a proven tool for high-volume production in the area of photonic applications it enables excellent epitaxial quality and yield on 6-inch wafers whilst also providing the flexibility we require as an epi foundry to serve our customers. Furthermore, the AIX 2800G4-TM platform offers outstanding uniformity and reproducibility. In addition, the backing of the AIXTRON local support team will help us to quickly ramp up the systems and serve our customers timely in the current dynamic market situation."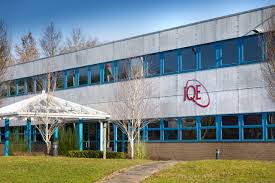 (Image: IQE)
Dr. Frank Schulte, Vice President Europe at AIXTRON, adds: "We have been collaborating with IQE for more than 20 years and we are looking forward to contribute to their business success by supporting the planned production ramp-up in the best way possible. The AIX 2800G4-TM reactor which can even accommodate 5×8-inch wafers has already built itself a strong reputation within the industry, mainly thanks to its unique material performance without compromising on the economies of scale of the AIXTRON Planetary batch concept."
Quotes/ Perspectives from LEDinside: 
Another news item about VCSEL production ramp-up. IQE, based in Cardiff, Wales, is speculated to be the supplier of the wafer pad in the iPhone X to do sensing capabilities. Even if its bond with Apple is yet to be officially revealed, its stock reportedly surges 314% as of recent following leaks of the iPhone X. Right now, it's buying more MOCVD systems to "quickly ramp up (production) and serve customers timely in the current dynamic market situation." The CEO at IQE once claimed they hold an 80% share of the sensing wafer market. Could it be for Apple? All that might just be the perfect fit to validate the speculation.
Article by: Eva Huang, LEDinside
Original link:
http://www.ledinside.com/news/2017/9/aixtron_receives_multiple_order_from_iqe_for_vcsel