Every hardcore computer user must have known the brand SiS. At a time when the PC industry was booming, SiS was a world-famous IC design house specializing in the chipsets for X86 motherboards. Many southbridge and northbridge chipsets were developed by SiS. However, SiS has embarked on a business transformation journey. Following its expansion into SSD controller ICs years ago, SiS added SSD storage to its product portfolios in 2018, hoping to maintain its influence in the market as the PC industry undergoes radical change.  
Trends towards more compact, energy-efficient, and quieter design bring new opportunities for SSD industry
With over 20 years of experience in the PC industry, David Cho, Executive Vice General Manager of Storage at SiS, knows the industry like the back of his hand. Many people may wonder why SiS decided to dive into the SSD storage market where competition has been increasingly intense.
According to David, floppy disk drives on PCs were replaced by USB disk drives in just three years, from 2005 to 2008. As thin, lightweight Ultrabooks become more mainstream and users' requirements for fast, silent, shock-resistant, and energy-efficient storage increase, SSDs will gradually take over HDDs. This will be the time when SSDs really take off and this is why SiS expanded into this market.
Market competitiveness based on rich experience in PC ecosystem
SiS's competitive edges in the SSD market also draw everyone's attention. According to David, SiS has more than 30 years partnerships with PC industrial and key vendors in the IT ecosystem and accumulated rich experiences over the past few decades. Based on these competitive edges, SiS has initially targeted the PC OEM market. By working with system vendors on testing and verification such as CVT (Component Verification Test), DVT (Device Verification Test), and SVT (System Verification Test) to achieve vertical integration, SiS has concentrated on developing Win10 SSD OS drives and acting as an SSD solution provider for these system vendors.
Develops Win10 SSD OS drives with capabilities in controller IC design
Capitalizing on its abundant IC design experience, SiS plunged into the development of SSD controller ICs year ago. This experience has enabled SiS to optimize its NAND Flash performance to provide customers with the best solution. System vendors are provided not only with finished products but more broadly with ideal solutions. Exposing customers to more choices by offering more flexible and versatile options is something that other SSD brands cannot provide. David says this is a critical competitive advantage for SIS, especially in 2019 when the quality of SSDs will be staggered greatly due to advancement in NAND Flash technology and price declines. Manufacturers without SSD controller IC capabilities will be struggling to compete in the IT market.
"Unlike USB drives which are consumer products suitable for online sales, Win 10 SSD OS drives are IT products which place quality and user experience at the forefront," David says. In the B2B business model, the product must pass international vendors' rigid tests to ensure product quality and compliance with customers' requirements. Collaborating with system vendors' ecosystem and conforming to their standards is also a must.
The ability to provide excellent user experience, best prices, and complete services and technical support is another key requirement. With constant progress in NAND Flash technology, SSD storage suppliers with controller IC technology will be able to keep pace with the development of NAND Flash, thus providing customers with related solutions. These are key factors driving technological development and mass production as well as major challenges for vendors. With the ability to overcome these challenges, SiS has positioned itself as a provider of IT-grade SSD products aiming for quality over quantity.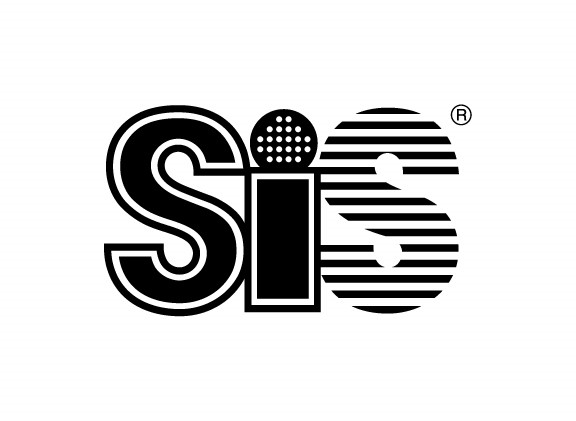 Devoted to becoming top-notch solution provider as SSD applications diversify
Besides ultrabooks, David also expresses high expectations for SSDs in always-connected laptops. Since such laptops must stay connected at all times and wake up from sleep immediately, SSD OS drives will play a key role. In addition, always-connected laptops require a long battery life, making SSDs the best choice as they are compact, energy-efficient, and can wake up from sleep quickly. Traditional HDDs will be a poor fit for this scenario. As a result, large-volume SSDs will become the main storage device, igniting a new transition trend.
In addition to consumer PCs, the commercial sector will also be an important market for SSDs. "Competition has been shifted from retailers' shelves to the Enter key on a keyboard!" says David. This statement reflects the fact that most business activities are conducted online nowadays as e-commerce is thriving with speed. If the online transaction processing speed of a retailer's server falls behind competitors' servers by one second, the retailer may lose the business. SSDs with fast access can reduce latency significantly. Fueled by the widespread adoption of high-performance computing technology, AI, and big data, SSDs will inevitably become the apple of the market's eye.
For the future, SiS has devised a blueprint with IT customers' needs in mind. On one hand, SiS will focus on the development of Win 10 SSD OS drives to retain its competitive edges and consolidate its market position. On the other hand, SiS will continue to provide the best quality, price, services, and user experience. By gaining a deeper understanding of IT customers' needs and user experience, while complying with the requirements of the IT industry and the development trends of NAND Flash, SiS will strive to become a quality SSD solution provider.